►
National Weather Service: A Storm Like No Other || US Superstorm Threat Launches Mass Evacuations
►
Storm threat to vital US poll week
Hurricane Sandy becomes a political storm as it swirls towards the US, forcing presidential candidates to adjust or cancel events.
* US braces for Sandy Watch - VIDEO
* Full coverage: US election
* Battleground states
* Animated guide: Hurricanes
* In pictures: Sandy heads north
►
26 October 2012 - Pick your celebrity president
►
28 October 2012 - Australia PM Julia Gillard outlines Asia manifesto
►
27 October 2012 - Italy ex-PM Berlusconi threatens to topple Monti government
||
VIDEO - Defiant Berlusconi fires warning to Rome cabinet
Italy's Silvio Berlusconi threatens to bring down Mario Monti's technocratic government, a day after receiving a jail sentence for tax fraud.
* 'Political obituary' in Italian press
* Q&A: Silvio Berlusconi on trial
(Dearest dahling, if one day he had been imprisoned, I'll treat you to eat pizza (for the second time) ehehehe...)
►
Burma admits Rakhine destruction
Unrest in Burma's Rakhine state causes widespread destruction, with villages and parts of towns burnt down, President Thein Sein says.
* Satellite images of destruction Watch- VIDEO
* 'Entire neighbourhood vanished' Listen
* Q&A: Unrest in Burma's Rakhine state
* UN warning over Burmese violence
►
Anguish in Burma as ethnic violence flares in Rakhine
►
28 October 2012 - Sri Lanka show tackles 'horror' of new student rituals | By Charles Haviland BBC News, Colombo
►
Thailand holds tiger cubs driver
Thai authorities arrest a lorry driver who was transporting 16 tiger cubs in the back of his vehicle near the border with Laos.
* Cubs rescued in smuggling plot Watch ( VIDEO)
* Nations get tough on tiger trade
►
Afghanistan's first national park aims to attract tourists
►
VIDEO - How to change one of the world's oldest clocks
►
VIDEO - Electric cars: Will they take off in Middle East?
►
28 October 2012 - Tree import ban to halt disease
A ban on the import of ash trees in the UK will come into force on Monday in an attempt to halt the spread of a deadly disease, the environment secretary says.
* Fears that ash disease has spread
* 'Unprecedented threat' for UK trees
* Pest and disease threats to UK trees
►
28 October 2012 - 'Truce' hit by more Syria clashes
The Syrian government has heavily shelled several areas of the country, say activists, despite a UN-backed ceasefire for the festival of Eid al-Adha.
* Ceasefire only in name?
* Secularism and Islamism compete
* Brahimi on 'Eid ceasefire' Watch
* Syrian boy reunited with parents
►
28 October 2012 - Famed German composer Henze dies
One of the most influential composers of the late 20th Century, Germany's Hans Werner Henze has died in Dresden aged 86, his publisher says.
* Obituary: Hans Werner Henze
Hans Werner Henze, one of the eminent German composer died at the age of 86 years. It was announced by Schott Music, Henze agent on Saturday (10/27). Born in Guetersloh July 1, 1962, Henze has produced a number of renowned works include 40 operas, 10 symphonies, several concertos, chamber music, oratorios, and a few songs. "His work combines timeless beauty and contemporary political commitment," Schott wrote further. Henze was gay and never hide his sexual preferences. He settled in his home outside Rome with his partner Fausto Moroni who had previously died in 2007. They met in 1964.
►
'Democrats, Republicans two heads of same snake'
►
Syrian rebels seize Lebanese journalist over 'incompatible' reporting. Published: 28 October, 2012
►
Thousands march in Madrid against government austerity measures (PHOTOS, VIDEO). Published: 28 October, 2012
►
Pakistan's anti-drone campaigner Imran Khan removed from US airline for interrogation. Published: 28 October, 2012
►
US facility linked to meningitis outbreak overgrown with mold and bacteria. Published: 28 October, 2012
► Prokhorov's new venture: Russian billionaire quits business, becomes 'politician only'. Published: 27 October, 2012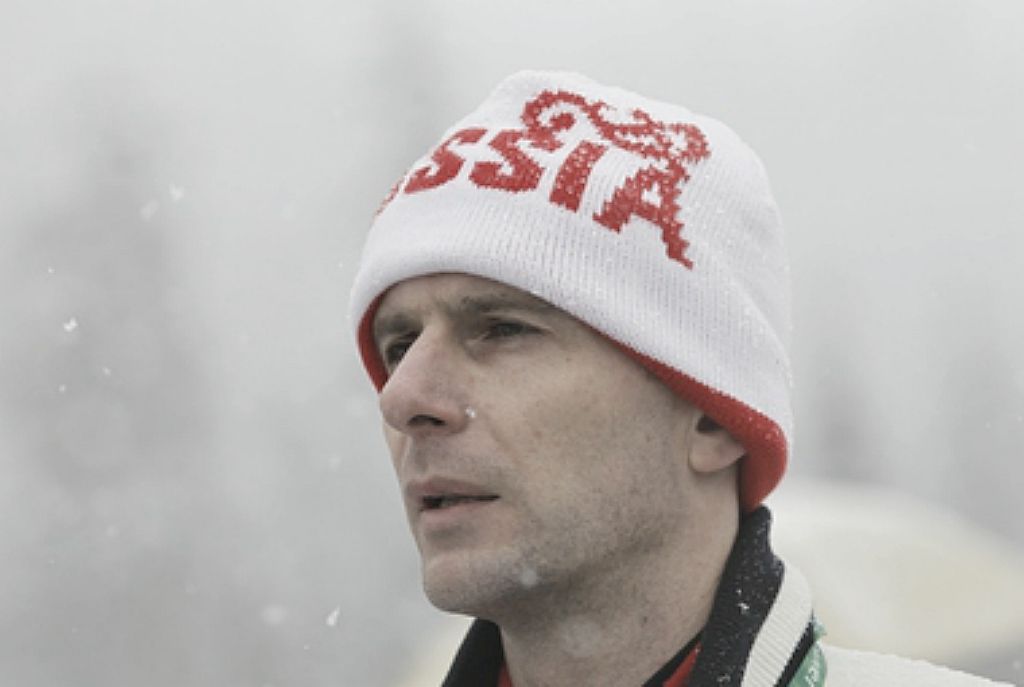 (Ow ow ...this one handsome prince... Are you a Sidhartha Gautama (political version) from Russia? Want a perfect enlightenment? ahem... ahem... fabulous! Dahliiing,... may I also fall in love with him virtually? At least he can speak English. So, can he say I love youuu?...ehhehehee...
Dear Mr. Mikhail Prokhorov, I have a poem for you. This harp is for you, too. When you tighten its strings, then its sound will be loud. When you tighten the string is too tight, then its strings will break. Its sound will disappear. But if you loosen its strings, then its sound will be weakened. If you loosen the harp's strings more -- maybe for once or a few times -- then its sound will also disappear.)
* Prokhorov abandons plan for 500-member party
Billionaire politician Mikhail Prokhorov has once again reconsidered plans for the composition of his party, claiming he is now inclined towards a more traditional model.

* Prokhorov's new party officially registered
Billionaire Mikhail Prokhorov has received the registration for his "Civil Platform" political party – a curious project with an upper limit of 500 members and the goal to support those who already are the leaders of civil society.

* Prokhorov sues over presidential poll violations - report
Mikhail Prokhorov has become the first to formally file lawsuits over alleged violations at the recent presidential election in which the billionaire politician came third.

* Prokhorov's 500 – billionaire announces new party plan
Billionaire Mikhail Prokhorov has announced that he plans to set up a new political party that would consist of only 500 people, but would represent at least 6 million voters.

* Prokhorov eyes Moscow mayor's chair - report
Billionaire Mikhail Prokhorov – who came third in the 2012 presidential race - is reportedly planning to propose his candidacy for the Moscow mayoral election.

* Thousands of Russians vote on Opposition Coordination Council
Russia's opposition movement is set to bolster its position, as elections to the Opposition Coordination Council kick off. The 45-member body is set to bring together those who have been coming out to streets since a disputed parliamentary vote.
►
Moscow enlists Russian expats in fight against historical revisionism. Published: 26 October, 2012
►
Majority of Americans racist – poll. Published: 27 October, 2012
►
American racism 'on the rise'
Latest Headlines
■ Pakistan Outreach Could Aid Afghan Peace Deal
■ Iraq Bombings, House Raids Leave 40 Dead
■ Syrian Warplanes Stage First Airstrike Under Truce
■ Indonesia: Suspects Planned Attack on U.S. Embassy
■ Study: Your Cellphone is Teeming With Germs
►
Why Ohio Will Decide the Presidential Race
By Alex Altman and Michael Scherer / Columbus
* TIME Poll: Obama Leads by 5 Points in Ohio
* Lessons for Obama and Romney from Lincoln
►
Election Nightmare Scenarios: What Could Happen on Nov. 7?
►
Hurricane Sandy: Worse Than Sum of Its Parts
►
If a Soldier Has PTSD, Can He Ever Go Back to War?
►
Fighting the Stigma of Seeking Treatment for PTSD
►
Viewpoint: Parenting Is More Important than Schools
►
Behavior Therapy Normalizes Brains of Autistic Children
►
What Happens if Obama and Romney Tie in the Electoral College?
►
PHOTOS: Dogs in Halloween Costumes
►
Tompkins Square Halloween Dog Parade
►
In blue-collar Ohio, economic debate is also cultural
By Michael Finnegan
Obama is adept at sowing mistrust of his rival's business past, but Romney also has ways of playing to Ohio's blue-collar workers.

* Election may determine fate of sick, uninsured Americans
■ Des Moines Register endorses Romney, ending Democratic streak
■ Sen. Rubio says he was not equating Obama administration, Cuba
■ Romney on early voting, hurricane and his Massachusetts record
■ Beau Biden trades campaign event for storm response
►
'No' tops the agenda ahead of China's 18th party congress
►
More Jews praying on site sacred to Muslims
►
Prop. 36 seeks to ease California's three-strikes law
►
Brown touts Prop. 30 in downtown L.A.
►
AT&T, Time Warner Cable strike deal on Lakers channel
►
Italy's Berlusconi vows to take on judiciary 'dictatorship'
►
The Fast and the Curious: 2013 Chevy Corvette 427 convertible - The Times takes a look at the quirky and the quick within the automotive world.
||
PHOTOS - Corvette 427 convertible
( wah, wahhh ... your appearance is just like my partner when he wore a long-sleeved white shirt, had finished eating his breakfast, ready to go to work after we had finished bathing together, after we made ​​love at dawn. And when he smiled so politely in the morning -- and I always reply her smile all the time -- is there someone else in there who also knows how sexy he was a few hours ago? I know him, yes. This car looks sexy, yes.)
►
2013 Chevrolet Corvette 427: All American Hero - Ignition Episode 34
►
FRAMEWORK
■ The Week in Pictures | October 22 – 28, 2012 - Posted By: Marc Martin
■ To Help Everyone Clinic in South L.A. | October 27, 2012- Posted By: Marc Martin