30 SEPTEMBRE
"Nothing something today?"

"Ah, a lie!"

"Maybe what,... anything? Poetry or news, or whatever?"

"Nothing."

"At least a poem, maybe?"

"No."

"So what? A song, maybe?"

"Shut up!"

"Shut up!"





"Oh well, it's your coffee. And this is our song."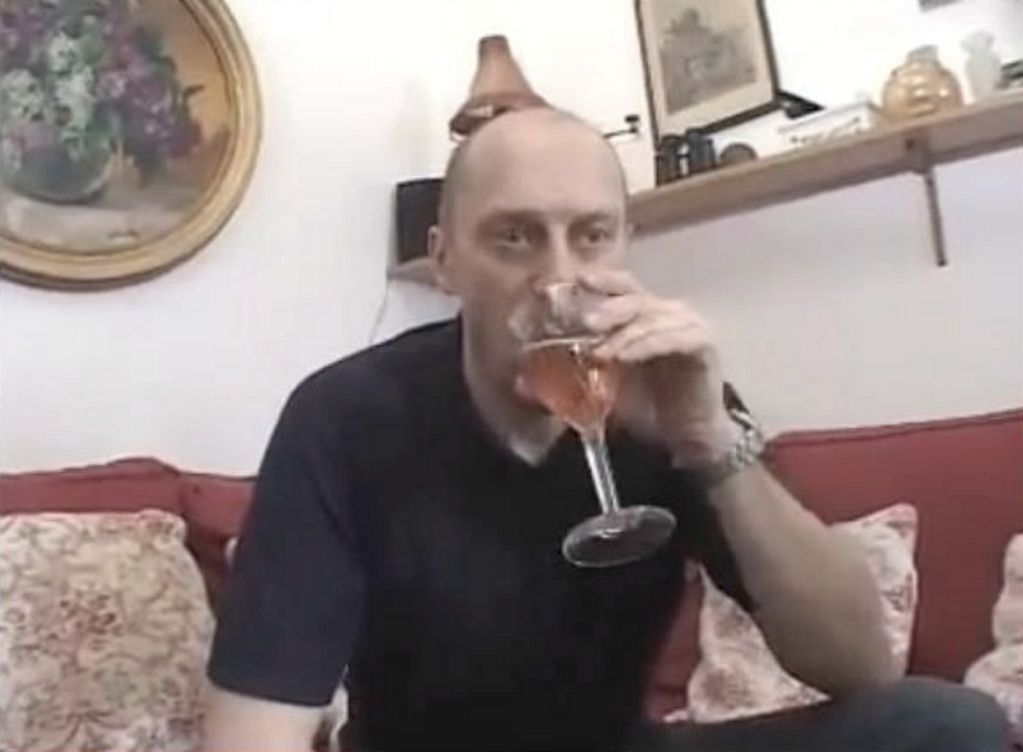 30 SEPTEMBRE
►
Inside Syria - Qatar: Time for Arab intervention || Talk to Al Jazeera - Nadine Gordimer: 'The culture of corruption'
►
Inside Story US 2012 - Was the Afghan surge a complete failure? || Counting the Cost - The giants of commodity trading
►
Inside Story - Netanyahu's 'red line' || Listening Post - Somalia's war on journalism
30 SEPTEMBRE
►
Apparent insider kills U.S. service member in Afghanistan
►
Prince Harry won't file complaint over naked photos
►
Snubbed by Obama?
►
Mitt Romney, struggling, makes a new effort to connect
►
Editorial cartoon - Why investment capital is taxed at a lower rate than wages | By Jeff Danziger - September 28, 2012
►
In India, emu (Dromaius novaehollandiae) scheme leaves behind distraught investors, birds
■ Emu Bird Videos || ■ Published 01 August 2000 - Emu chicks emerging
►
Emu egg hatching in the bush
►
Syria rebels practice patience in the fight for Damascus
►
Kenya attacks Islamist militia in Kismayo, Somalia
►
Self-driving cars are approaching fast — and safely. As Google has worked on a fully self-driving car, some automakers have already employed autonomous safety features that are reducing crashes.
* Hybrid cars, electric cars and now cheesy cars
* Dangerous rides? Top 5 cars for personal injuries
* Car review: 2013 Lexus ES' styling gets an adrenaline shot
►
What motorists should know about California's auto lemon law
►
Veteran Emerald Triangle pot growers see their way of life ending
|
PHOTOS
►
FRAMEWORK - The Week in Pictures
►
'Walking Dead': On set with Michonne, The Governor — but oddly, no zombies Sept. 29, 2012
The Walking Dead Season 3 Comic-Con Trailer
►
VIDEO - Carmageddon 2011: Mulholland bridge time lapse - Posted on September 27, 2012. Carmageddon II, the sequel, returns this weekend as the 405 freeway will be closed in both directions between the 10 and 101 freeways. Last year, Times videographer Jeff Amlotte made a time-lapse video of Carmageddon I, which included the demolition of the first half of the 80-foot-tall Mulholland Drive bridge
|
Posted By: Marc Martin
►
The latest: Nikon D600, Canon 6D, Leica M, Panasonic GH3 and more - Posted By: Robert Lachman | September 28, 2012
►
Paris Fashion Week 2013 trends- Asian details, clean lines and new designers bring a breath of fresh air to fashion's capital city.
|
Hmmm....
I will not be pregnant forever, rrrr ..... after giving birth I'm going to wear other clothes. Hmmm ... it'd be cool. New clothe, new clothe, wait for me.

"Wait for you? Do you know what kind of clothe will be waiting, Cisca?"

"No. What? What fashions?"

"You do not know or are you just pretending not to know?"

"Hmmm...let me guess.... mmm....my goodness! Is that a wedding dress?"

"Haa! ...very telling!"

"Really?"

"Yups. Ehhehehee..."

"Ow. Ow. Ow, really? Auwww...then you don't have to wait for me.