ONLINE TODAY
►
Holocaust Rescuers honoured at UN Holocaust commemoration
. 25 Jan 2013 - Those who risked their lives to save Jews and others from mass extermination in the Second World War are inspiration for the courage to fight for a better world, Secretary-General Ban Ki-moon and other United Nations officials said today.
||
Courage to fight for a better world honoured at UN Holocaust commemoration
||
At Holocaust memorial event, Ban highlights need for courage to do what is right
►
Diet, Parental Behavior and Preschool Can Boost Children's IQ
- Jan. 25, 2013 — Supplementing children's diets with fish oil, enrolling them in quality preschool, and engaging them in interactive reading all turn out to be effective ways to raise a young child's intelligence, according to a new report published in Perspectives on Psychological Science, a journal of the Association for Psychological Science.
► Did 60 Minutes help create the myth of Lance Armstrong? January 27, 2013

||

► Is Lance Armstrong still lying? - January 27, 2013 :: Lance Armstrong admitted to doping for the first time in an interview with Oprah Winfrey last week. But Travis Tygart, the director of the U.S. Anti-Doping Agency, says Armstrong lied to Winfrey and withheld the truth on key issues. Scott Pelley reports.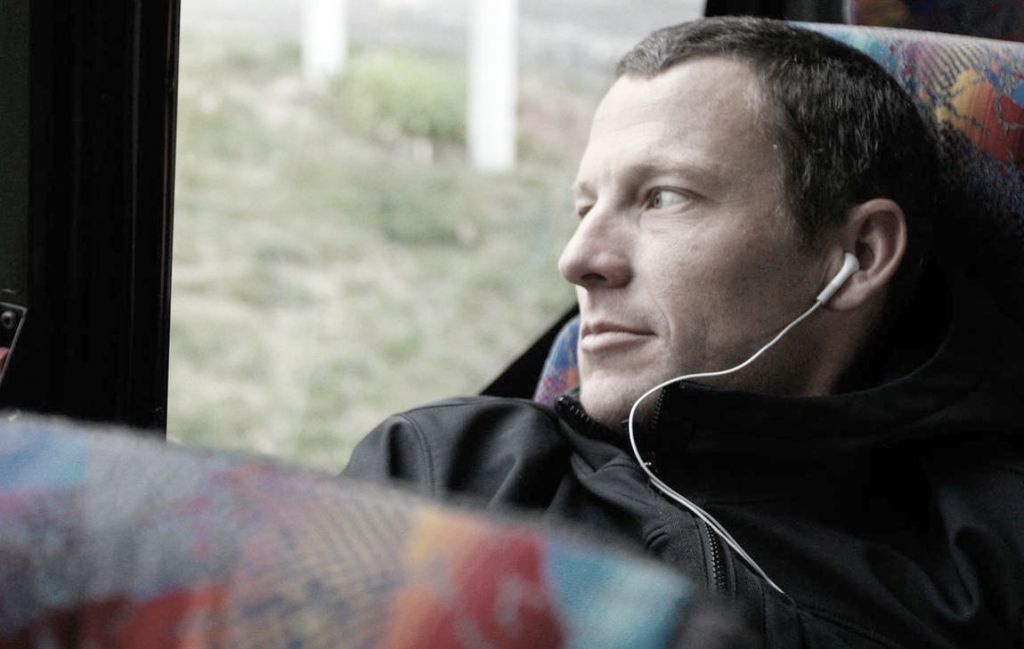 ►
"Fruitvale," "Blood Brothers" win top awards
at
Sundance
- By Piya Sinha-Roy | Sun Jan 27, 2013
►
Pussy Riot documentary debuts at Sundance
. Jan. 23 - A documentary chronicling the trial of three members of the feminist punk band ''Pussy Riot'' makes its debut at the Sundance Film Festival. Edward Baran reports :: Pussy Riot gained worldwide fame and notoriety when they performed a forty-second protest prayer inside Russia's main cathedral. Now the story of the three young women who took on powerful institutions when they protested against President Vladimir Putin's close ties with the church is being told in a documentary. 'Pussy Riot - A Punk Prayer' has premiered at the Sundance Film Festival to a sold-out Park City crowd, and it's an important project according to co-director Maxim Pozdorovkin. SOUNDBITE: Maxim Pozdorovkin, co-director, saying (English): "One of the things we felt is that, whereas in the West it was understood to be mostly a political human rights story and in Russia it was understood almost exclusively as a religious hooliganism, religious hatred story. In reality the story is so much bigger and so much richer and so epic, and I don't use that word lightly." The band's performance led to their arrest on charges of religious hatred and culminated in a trial that has reverberated around the world. The court found all three women guilty and sentenced them to two years in prison, although one later had her punishment converted to a suspended sentence. The documentary follows band members and their families as they struggle through Russia's legal system. US viewers will likely see the film on HBO, which purchased the TV rights during the festival.
► 28 January 2013 -
Brazil nightclub fire in Santa Maria kills 233
►
Djokovic pounces to claim Melbourne three-peat
- Sun Jan 27, 2013
►
Maze of Gun Laws in U.S. Hurts Gun Control Efforts
- By AP / EILEEN SULLIVAN | Jan. 25, 2013
►
Barack Obama is Not Pleased
.
The president on his enemies, the media, and the future of football
- BY FRANKLIN FOER AND CHRIS HUGHES
►
Gun Control Advocates Need to Listen to Gun Owners, Obama Says
- By PETER BAKER | Published: January 27, 2013
►
Thousands join march for gun control on in Washington; call for bans, background checks
►
Gun control advocates march as nation reels from school shootings
- By Michael Martinez and Emily Schmidt, CNN January 26, 2013
►
NRA Gun Control Crusade Reflects Firearms Industry Financial Ties
. Posted: 01/11/2013
►
GLOBAL - United Nations Office on Drugs and Crime
(
PDF file
)
►
Estimating Civilian Owned Firearms
(
PDF file
)
by Stanford University
►
Stanford's Sapolsky On Depression in U.S. (Full Lecture). Uploaded on Nov 10, 2009 :: Stanford Professor Robert Sapolsky, posits that depression is the most damaging disease that you can experience. Right now it is the number four cause of disability in the US and it is becoming more common. Sapolsky states that depression is as real of a biological disease as is diabetes. || ► Class Day Lecture 2009: The Uniqueness of Humans. Uploaded on Jun 17, 2009 :: On June 13, 2009, Robert Sapolsky, world renowned professor of neurology, neurological sciences, neurosurgery and biological sciences gave the class day lecture in association with commencement weekend 2009. Having been selected to talk by the Stanford University graduating class, Sapolsky spoke about the uniqueness of humans in relation to the rest of the animal world. A few of the topics he spoke on include aggression, theory of mind, the golden rule and pleasure.


►
Chavez overcomes respiratory infection, says minister. Published on Jan 27, 2013 :: Venezuelan President Hugo Chavez has overcome a respiratory infection and is improving, Communications Minister Ernesto Villegas tells journalists at the CELAC summit of Latin American and EU leaders in Chile.


►
Russians mark Holocaust Memorial Day. Published on Jan 27, 2013 :: Representatives of Russia's Jewish community light candles at the new Jewish Museum and Tolerance Centre in Moscow to mark Holocaust Memorial Day.



■ About the Holocaust and the United Nations Outreach Programme

■ 2013 Holocaust Remembrance Day Message of UN Secretary-General Ban Ki-moon. Published on Jan 18, 2013 :: The 2013 observance of the International Day of Commemoration in memory of the victims of the Holocaust is built around the theme "Rescue during the Holocaust: The Courage to Care". The event will provoke each participant's own thoughts and beliefs about the moral values and courage that lie behind such daring acts of rescue. Each person who becomes aware of this history will no doubt reflect upon his or her own capacity to turn compassion for others into decisive and heroic action in their time of need.


►
Raw: Nightclub Fire in Brazil Kills Hundreds. Published on Jan 27, 2013 :: A fire swept through a crowded nightclub in southern Brazil early Sunday, killing at least 245 people and leaving at least 200 injured, police and firefighters said. (Jan. 27) || ► Nightclub Fire Kills 245 in Brazil. Published on Jan 27, 2013 :: A fire in a crowded nightclub in Brazil has killed at least 245 people. Police and firefighters say at least 200 people were injured. (Jan. 27)


►
Deadly smoke, lone blocked exit: 230 die in Brazil
- By JULIANA BARBASSA and MARCO SIBAJA
►
Egypt's leader declares emergency after clashes
- By Edmund Blair and Yasmine Saleh
►
Israel warns of attack on Syrian chemical weapons
- By IAN DEITCH
►
Iran official: Attack on Syria is attack on us
- By ALI AKBAR DAREINI
►
Israel leader seeks wide coalition to face threats
- Associated Press
►
Russia says Assad's prospects fading
- By Alexei Anishchuk and Steve Gutterman
►
Obama: Compromise or 'political conquest'?
In a magazine interview, President Obama says Democrats are more willing to compromise than Republicans. But Rep. Paul Ryan, a leader among young Republicans, says Obama wants 'to fight us every step of the way politically." - By Brad Knickerbocker | Christian Science Monitor
►
Hatchet Buried, Barack Obama and Hillary Clinton Lovingly End Their Marriage of Convenience
- By Ron Fournier | National Journal
►
Insight: Lawyers in gay marriage cases aim pitches at Obama
- By Joan Biskupic
►
Paul Ryan
:
"I don't think that the president actually thinks we have a fiscal crisis"
- By Dylan Stableford
► 28 January 2013 -
Oops! The irritating rise of websites talking to you like a friend
- The rise of over-familiar websites
► 28 January 2013 -
Janeites:
The curious American cult of Jane Austen
| By Jon Kelly BBC News Magazine, Washington DC
► 28 January 2013 -
India's booming land values spark family feuds
► 28 January 2013 -
Iran's nuclear ambitions stalk presidential election
| By Bozorgmehr Sharafedin BBC Persian
► 28 January 2013 -
Flipping heck: Is pinball about to stage a recovery?
| By Paul Rubens Technology reporter
► 28 January 2013 -
Somali women seek a brighter future in Mogadishu
► 28 January 2013 -
Foo Fighter Dave Grohl turns documentary director
| By Emma Jones Entertainment reporter, BBC News
►
Cambodia HIV/Aids patients come out of isolation
- 28 January 2013 :: In Cambodia, until recently, people living with the Aids virus were treated as social outcasts. Most people refused to share food with them and in many cases avoided contact all together. For people like Lay Sarin, once a relatively prosperous rice farmer who contracted the virus from her husband, her life became one of almost total isolation as fearful villagers excluded her from almost every facet of normal life. Now, thanks to the Buddhist Leadership Initiative - a joint UNICEF and Cambodian Government training scheme that places traditional Buddhist pagodas and the country's more than 50,000 monks at the centre of a redemptive healing process - life is slowly returning to normal.
VIDEO
journalist: Nick Wood.
►
Korea DMZ: 24 hours at the last Cold War frontier
. 28 January 2013 - An estimated 1,000,000 soldiers are believed to be posted at the 4km (2.5 mile) wide demilitarised zone that has separated North and South Korea since the end of the Korean War in 1953, making it one of the world's most heavily fortified frontiers. The BBC's Seoul correspondent Lucy Williamson has spent a day at the demilitarised zone to see what life is like for the South Korean troops there. (
VIDEO
)
||
N Korea vows 'important' measures
► 28 January 2013 - '
Quantum smell
' idea gains ground | By Jason Palmer Science and technology reporter, BBC News
► 28 January 2013 -
Quantum biology
: Do weird physics effects abound in nature? | By Jason Palmer and Alex Mansfield BBC News and BBC Radio Science Unit
►
'We're trying to build capitalism without capitalists' - Russian tycoon. Published on Jan 27, 2013 :: The World Economic Forum in Davos has ended, with three scenarios of Russia's development presented during the event - energy sector review, institutional reforms and social cohesion. ­RT spoke with Russian tycoon Oleg Deripaska, who is mostly pessimistic about Russia's economic development.


► Morsi declares state of emergency in Egypt after seven people die in fresh clashes (
PHOTOS, VIDEO
)
► Iran responds to EU oil and gas sanctions with…
oil and gas sanctions
► Nightclub fire kills at least 233 in southern Brazil (
PHOTOS
)
► '
No flexibility yet' in Russia-US relations
–
PM Medvedev
► Thousands march for gun control in Washington (
PHOTOS
)
►
Waterbeds: First underwater hotel to be created in Dubai
►
Leave it to Dad (RT Documentary). Published on Jan 27, 2013 :: Single dads: They're both the breadwinners and the nurturers. Meet the men who are raising their children without mothers and learn the reasons behind single fatherhood in Russia on RT.


►
France hit by anti-gay marriage protests. Published on Jan 13, 2013 :: Hundreds of thousands of people have taken to the streets of Paris in protest against a proposed law that would legalise gay marriage in France. People travelled from all over France for the demonstration supported by leaders of the centre-right opposition, the Catholic church and the Muslim community. Al Jazeera's Rory Challands reports from Paris. || ► Thousands of gay rights supporters march in Paris. Published on Jan 27, 2013 :: Tens of thousands of people have marched through Paris in support of the French government's plan to legalise gay marriage. The rally was organised two days before a parliamentary debate on the proposed bill. But as Al Jazeera's Simon McGregor-Wood reports, the issue remains divisive. || ► France starts debate on gay marriage law. Published on Jan 27, 2013 :: In France, demonstrators in favour of same sex marriage are due to hold a rally in Paris on Sunday. Police say it won't be as large as the anti-gay marriage protest two weeks ago. The same sex marriage bill will be debated in the French parliament on Tuesday. Al Jazeera's Tim Friend reports from Paris.


Latest Headlines
■ Deal Signed to Clear Burma Debt, Allow New Loans
■ Bangladesh Probing if Factory's 1 Exit Was Locked
■ Fragile Economy, Other Global Woes Dominated Davos
■ French, Mali Forces Head Toward Timbuktu
■ UN Humanitarian Chief in Syria for Talks
■ Illinois to Allow Immigrants to Get Licenses
■ Barge with 80,000 Gallons of Oil Hits Bridge, Leaks
■ Inmates Moved After Bloody Venezuela Prison Riot
■ Holocaust Victims Mourned at Auschwitz and Beyond
■ CNN: Man Charged over Liberty Bell Threat
►
TIME's Pictures of the Week: The World in Focus
* Photo Essay: The Aftermath of an Acid Attack in Iran
* 2012, the Year in Photos: 365 Scenes
►
230 Dead in Brazilian Nightclub Fire; Only One Exit
* Photos: On Scene
* Raw Rescue Video
►
Egypt Declares State of Emergency in 3 Provinces
►
For the Treasures of Timbuktu, a Moment of Grave Peril
* Timbuktu: Why Islamists Are Wrecking Mali's Cultural Heritage
►
The 2013 SAG Awards: Best of the Red Carpet
►
Mysterious African Dictatorship: Is Eritrea on the Verge?
►
The Future of Davos: Is a Hipper Forum on Its Way?
Featured
* Box Office: Hansel Wins Weak Weekend
►
PHOTOS
: Chaos Outside Brazil Nightclub Fire That Killed More Than 200
►
Obama praises Hillary Clinton
in joint interview on '
60 Minutes
'
►
Republicans, Democrats ready for broad immigration reform
►
Paul Ryan says Obama seeks 'political conquest' in second term
►
Iowa Sen. Tom Harkin, a liberal stalwart, won't seek reelection
►
'Argo' wins top SAG Award; Day-Lewis, Lawrence win drama honors
By Susan King and Rene Lynch - The movie directed by Ben Affleck receives the Screen Actors Guild Award for ensemble in a motion picture. It now heads into next month's Academy Awards with momentum after wins at the Producers Guild and the Golden Globes. Photos

||

Full coverage
* Complete list of winners
* Dick Van Dyke honored for life achievement
* Red carpet (PHOTOS)
* Winners (PHOTOS)
* Show highlights
►
The 19th Screen Actors Guild Awards | Jan. 27, 2013